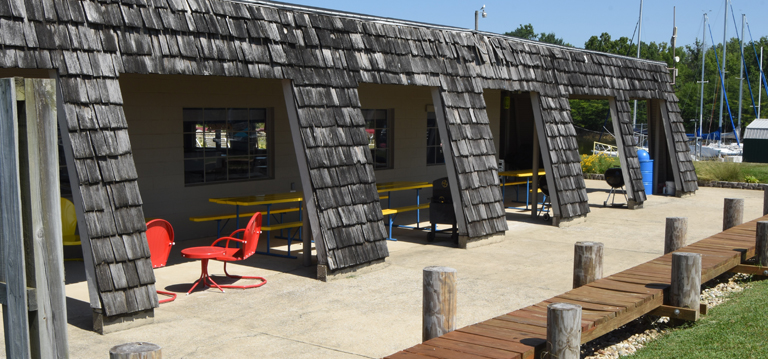 The Galley is a wonderful place to unwind after a day on the lake. It's available for all dock and shore storage customers. Or, if you're staying in our Glamping cabin you have full access to all of The Galley's comforts of home
With complete showers, bathrooms, lawn chairs, picnic tables, indoor dining and a full kitchen and living room, the Galley will be your home away from home. The Galley is the home of the CARLYLE YACHT CLUB, a United States Sailing Association Member, established in 1974. And, it's available for rental in the off season.
Click HERE for a video tour of The Galley Area. (1:51)
The Galley - Your Home Away From Home!
Fire Pit Area
Lawn chairs and picnic tables
BBQ Grills everywhere!
More BBQ grills and picnic tables
Inside dining
Inside dining
A fully equipped kitchen
And, a fully equipped living room.

If you have questions about the Galley, please contact us HERE.